ERINSONG
Hunter 35.5, delivery from St. Augustine to Abaco
Capt. Rick Lanigan and I left St. Augustine on Monday, Oct 30, 2006. We headed South on the ICW and made it to Daytona the first day.
Daytona to Cocoa on Tuesday, then Cocoa to Fort Pierce on Wednesday where we topped off the fuel and headed offshore. Left the inlet at 1700 hrs and crossed the stream. Made it over the banks at White Sand Ridge and on to Great Sale, where we anchored for the night.
Left early in the morning and made it to Spanish by about 1100hrs and cleared customs and chatted at the bar with Suzanne, (from Montreal) who runs the place. Learned that Spanish Cay is owned by the guy who owns Bistro Mezzaluna and Cafe` Del Rio in Ft. Lauderdale.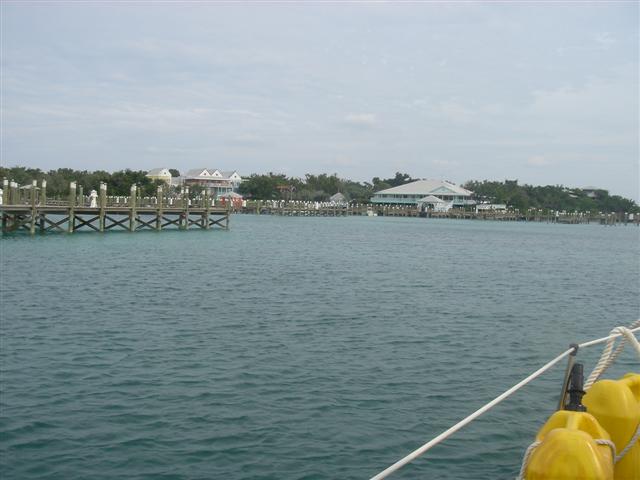 Headed on over to Green Turtle and it was too late to go on. Docked at the GTC and called the boat owner, Ron Hucke. He had also seen the weather report. No chance to get through the Whale Cay passage for the next few days, so there we were and there the boat would stay.
We had dinner at the GTC that night and next morning, rented a golf cart and went over to New Plymouth. Spent some time talking with Miss Emily's oldest son, Mike, at the Wrecking Tree, and then met her daughter, Violet, at the Blue Bee. We were surprised to see the bar under construction. The front two rooms, where all the souvenirs and business cards are would not be touched but new kitchen, rest rooms, and dining area are being added in the back.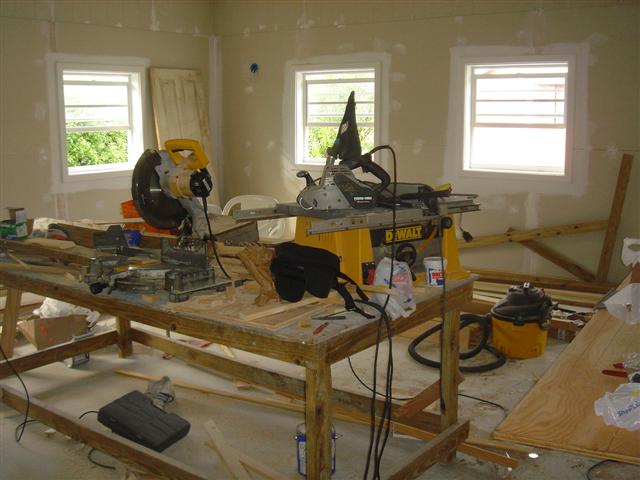 Note the high water marks for Jeanne and Floyd.
We enjoyed our discussions with them both and then went up the hill to the cemetery to pay our respects.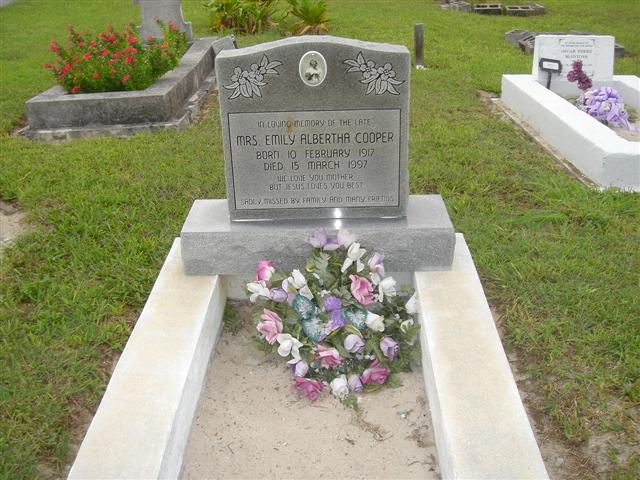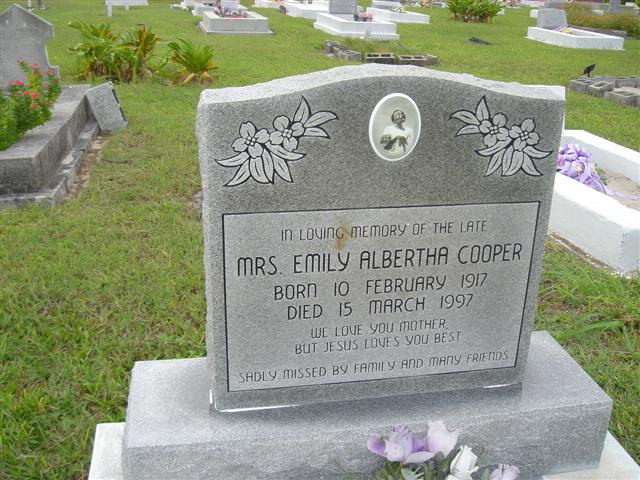 Our flights were to be on Monday out of Marsh Harbour so on Sunday we took the 11am Ferry over to Treasure and took a land taxi over to the Conch Inn and got a room for the night.
They've done a nice job recovering from the Hurricanes over there. Conch Inn has a new bar and restaurant and docks, and Snappa's has a new bar as well. It's bigger than the old one and up one level but not next to the pool like it was before so I don't think it will be as much fun in the summer.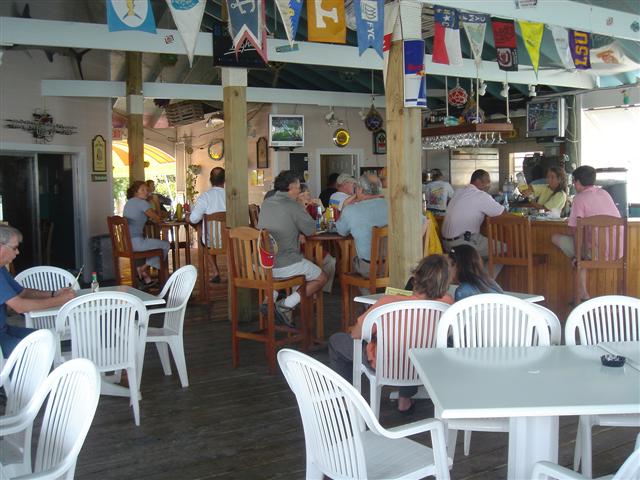 Once again, a great trip to Abaco. It's so much different over there when its not Regatta Time and not Xmas season! I like it!