HISC to Palm Beach 2015
Team Magic for this one was Michael, Brenda, Shir, Lara, Me, Dave and a welcome back to Steve! The fleet was 29 boats in 5 classes with many return entries from last year.
Conditions were lovely with wind increasing earlier than predicted to about 10-15kts from the SSE. What a lovely way to sail 30 miles to Palm Beach! Again the 'stream' was from 10-16 miles out, by NOAA reports and so we stayed about a mile or 2 off the beach just to avoid the countercurrent in there. We were on time for the start this year and the race was mostly pretty standard stuff with Steve working hard trimming the main all day. The spin trimmers took turns and Michael barely took a 3 minute break from the helm.
Nice to see some of the competition well aft!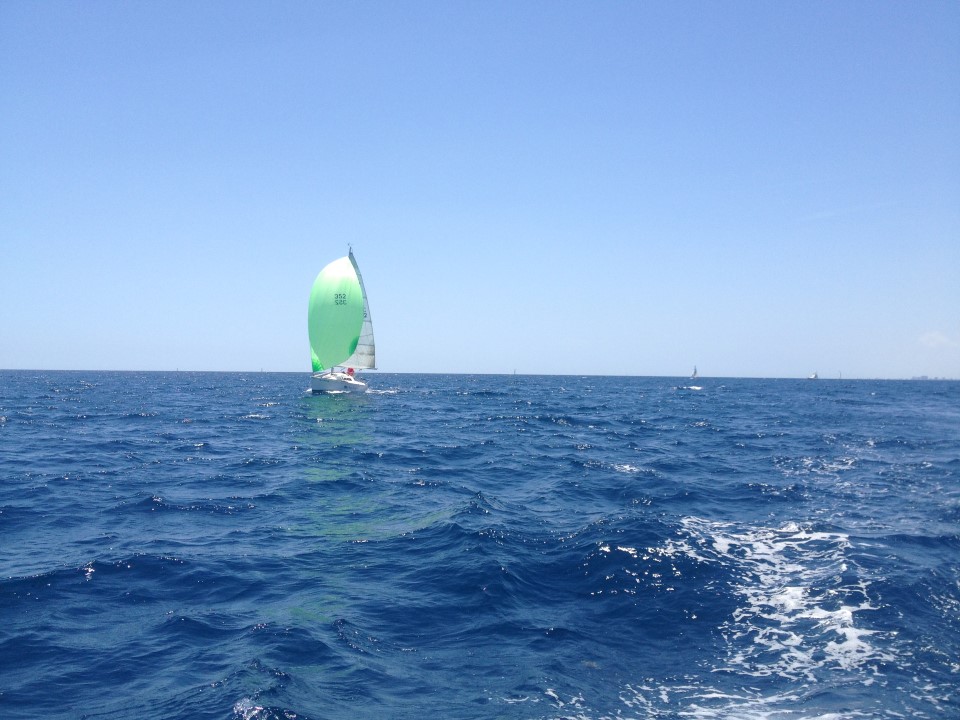 We were forced to waste a few minutes fighting off a large boat that wasn't even in our class who continued to take us up and try to get around us on our wind. No idea why he'd do that to hurt a boat that is in a different class so I won't name the boat. I'll just say I hope he is just a newbie who didn't know any better. In the end, our result probably wouldn't have changed but it sure was frustrating at the time.
The crew all worked hard all day and it showed in the results. Magic did not make it to the podium but this year only the 3 larger boats beat us to give us a 4th in class. We beat all the small boats that got us last year!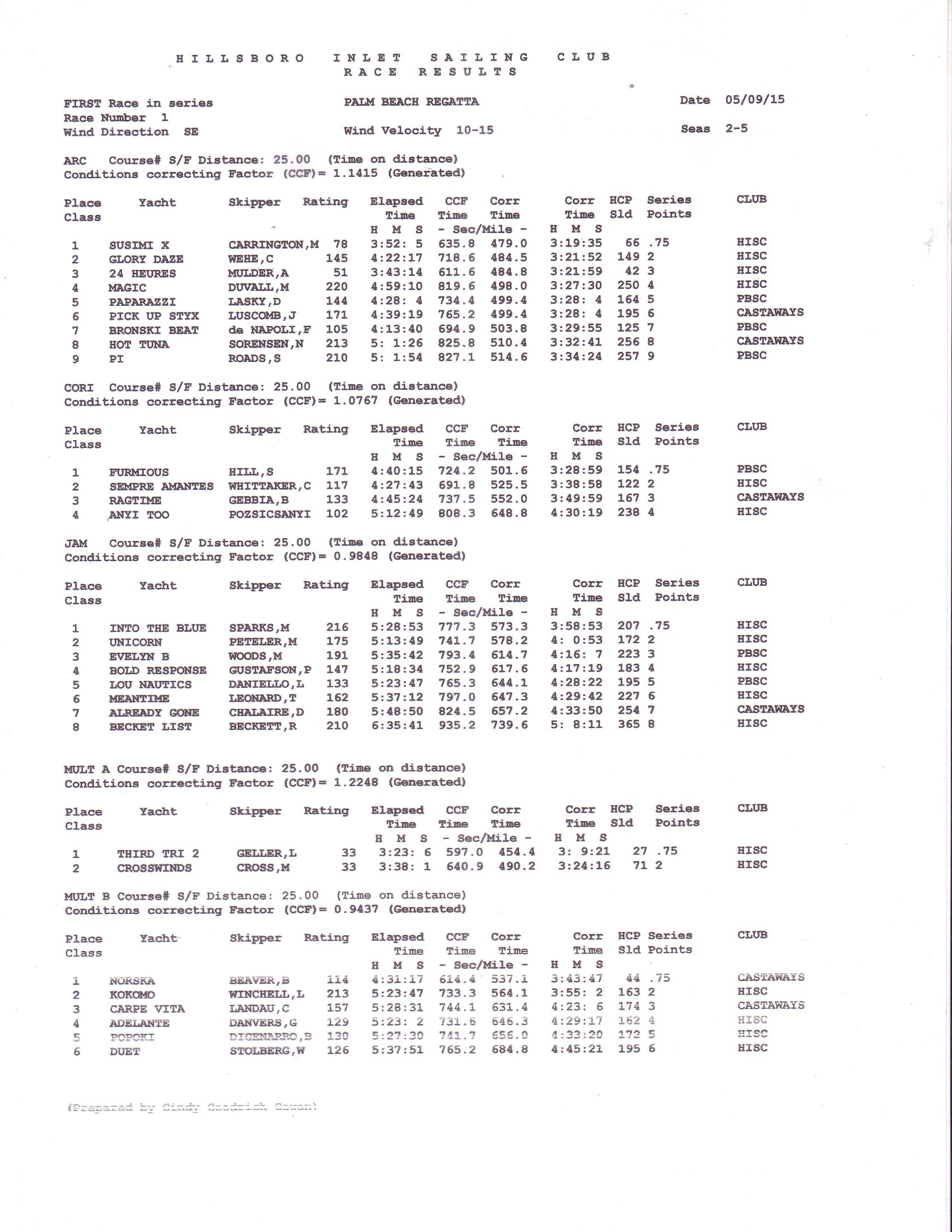 Sunday's wind was about 15kts and all from the South so we decided a trip down the 'ditch' was the wise choice. Michael, Dave, Lara and I brought Magic home and after leaving at about 8am, we made it back to the dock about 5pm. Would have been an hour earlier but one bridge under construction was only opening once per hour and we had missed it by about 5 minutes.