Hard to believe another year is gone but here we are for another Palm Beach Race on Bandana. Cast of Characters: Dave (aka Skippy), Mike, Sammy, Frankie, Chris B., Chris D., Rebecca and me.
The day began with a rainy trip down the river and when it finally stopped, we were left with 0 wind. After a stop at LYC
to pick up Sammy and Rebecca, we headed out the inlet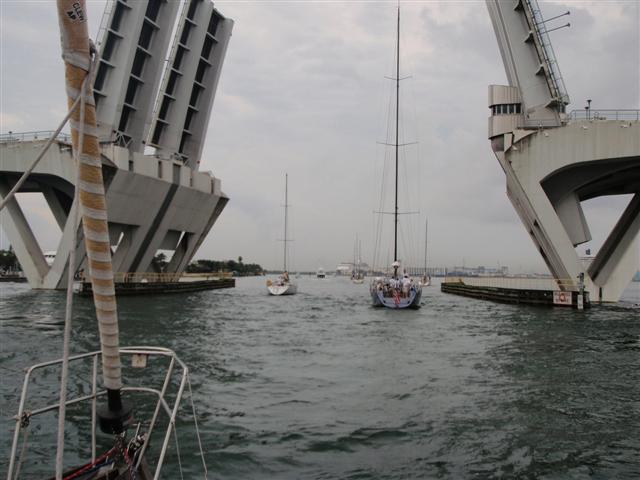 to wait 2 hours for the breeze to fill in.
We sat and drifted and admired the brand new Wally 82 called Highland Fling, out of Monaco.
Finally, after 2 hours drifting and getting lazy, the breeze showed up... a light 4.6kts but the RC started the clock and so back into 'race mode' and we were off.
Shortly after the start, Dan came out from work at the Marriott to pay us a brief visit.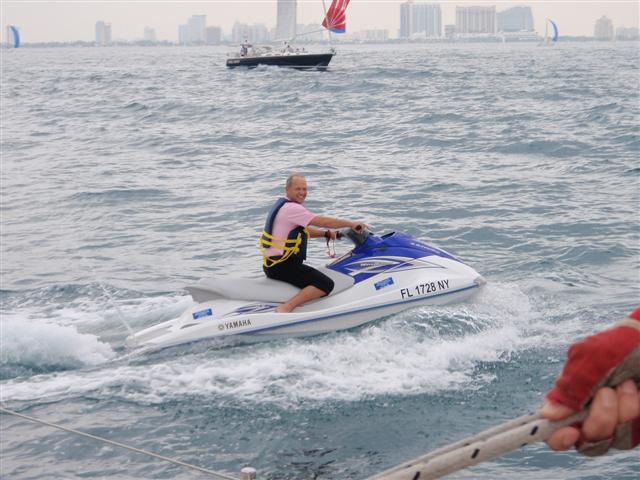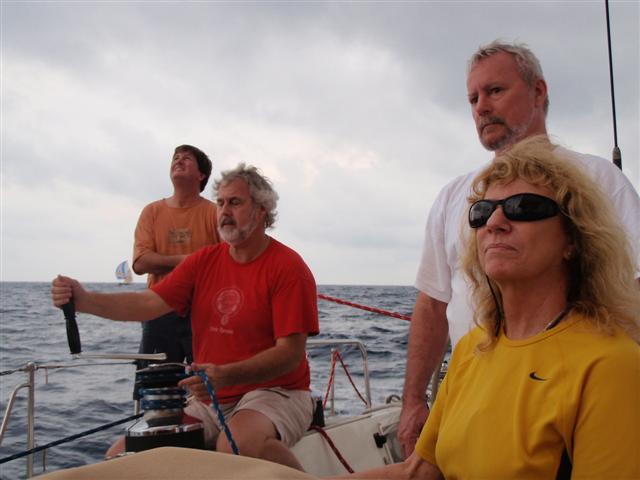 | | |
| --- | --- |
| Rebecca | Rebecca |
| Sammie grinds with Chris D. on Main | Boat speed vs. SOG |
| | | |
| --- | --- | --- |
| Available | Full Deck | Full Deck |
About 3 miles offshore, most of the fleet outside us, and we watched them closely but it looked like we were gaining on them... maybe getting more Gulfstream, so Frankie decided we shouldn't go any farther out.
Rebecca and I take turns grinding for the Spin trimmer.
We crossed the finish line in the pouring rain and barely got the spinnaker down in time, as there were some pretty strong gusts in the squall! So Sails down, we headed to the Sailfish Club in pouring rain and got docked and headed to the party.
Another new trophy for Dave's collection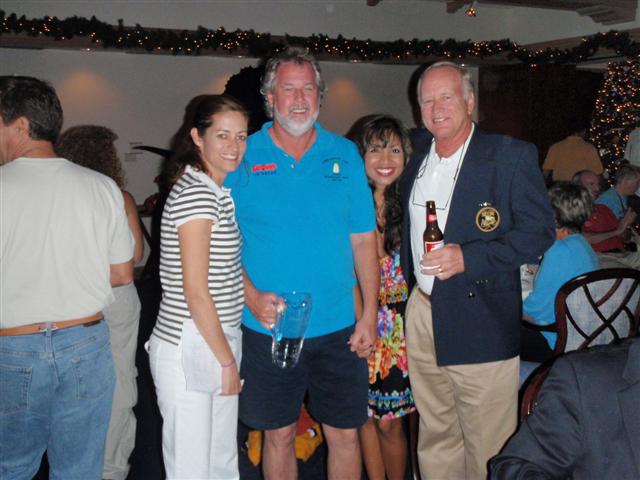 We finished 2nd in Class and 4th in Fleet.
After a fair night of celebrating, there was a bit of a sail repair project in the morning and then we headed home, upwind under power. The wind finally turned for us and we got lucky with the fishing as well, as we got a nice Spanish Mackeral in time to head in the inlet.