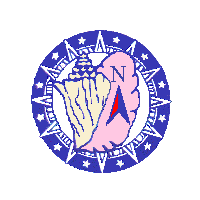 Stef and Tom Race From Key West to Cuba
---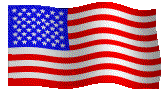 ---
In the begining there was a large boat that needed crew. Well..as some of you have heard before from me, I'm a Kevlar Slut that will sail on damned near anything that seems seaworthy, so of course I volunteered myself and Tom.
The Venue was Key West to Varadero, Cuba. Cuba you ask? Can American's realy go there? Well..It seems to be a well kept secret but permission was granted, so plans came together. Hawkeye, our ride for the adventure, is a Palmer-Johnson 53 which was once called Congere and had been intentionally sunk by its prior owner in an attempt to save it from Hurricane Andrew. His plan wasn't too clever. The boat is Aluminum. Anyway...refit and sailing again a few years back under new ownership, she's quite seaworthy!
So Tom and I rented a car to take one-way to Key West and drove down from Ft. Lauderdale at 4am on the Saturday morning of the start. The typical amount of organizing and last minute scurrying about and we were off the dock and ready for the 4pm Start gun which was then changed to 5pm.
The start gun signaled in fairly light air and we all crossed our fingers for more wind. But the direction was good....it was out of the NorthWest and seas were flat calm. For the most part...this was the most hassle free and uneventful race that anyone could ask for. The wind did pick up and we had the spinnaker flying all night. Trim, grind, trim grind...watch the GPS and hope your estimate of the gulfstream strength is spot on. Well...it was pretty close..only missed coming out exactly on the mark by about 4 miles!
Unfortunately at daybreak, after losing sight of all the competition over night, they suddenly all reappeared. (I have to wonder how many turned off their running lights in the night) The wind died for us at sunrise and the boats further out had a better angle to get in and gained serious miles on us.
But we crossed the line first and so set the record for elapsed time in the Key West to Varadero race. I wonder how long that will stand in the record books! A total of 11hrs. 22mins. 21secs. Not a bad way to cover 90 miles!
We were greeted by the Cuban Pilot boat who shouted welcomes to us and led us into the harbor. Our slip was assigned and the officials arrived. Papers were passed back and forth...passports etc and we were given a quick 'once over'. All seemed to be in order. Flowers were brought to the females on board and photos were taken and the Cuba Press was there with questions for their story.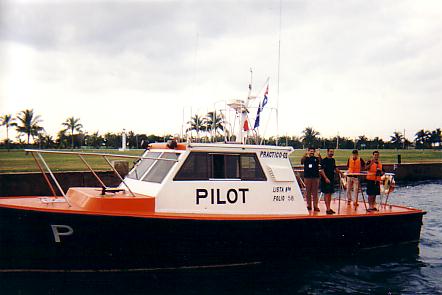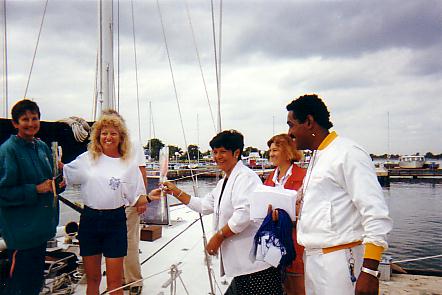 Our friends on other boats arrived shortly after, and we went ashore for a taste of Cuban Rum and Cigars (blech!! ;-)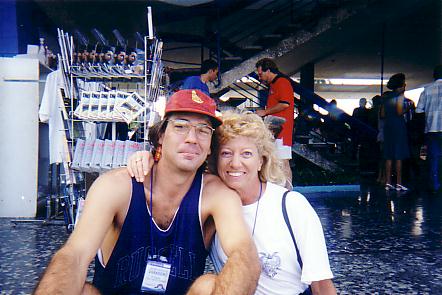 Tom and I decided it was time to find our hotel so we grabbed a taxi and a few short miles up the road were pleasantly surprised to find the lovely Varadero Internacional. The place was nicer than expected and the double room on the third floor overlooking the beach was perfect! The price was even more perfect! That which was supposed to be $50 per night somehow ended up only costing $25 per night!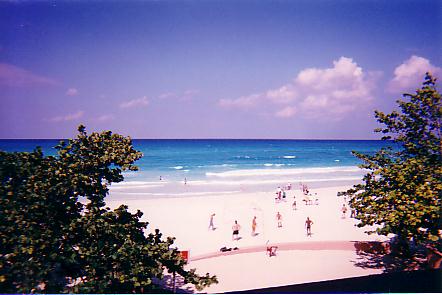 Now those of you that know me will be shocked by this next sentence.....we SLEPT through the After Race Party! Really...we didn't mean to!!
Ok...moving along...Monday we rented a car and did some sightseeing...mostly uneventful...but depressing to see such poverty everywhere. We had a glimpse of the Cuba that Fidel and the Tourisim department probably didn't want us to see. I'll suffice it to say that i can understand why so many risk their lives to escape.
Then off to the skipper's meeting Monday night.
We were to jump ship over to a Beneteau 35s5 for the buoys race the next day because Hawkeye wasn't going and we were excited by the idea of racing against the Cuban team. We met the competitors and partied with them some at the skipper's meeting. They were great fun!
Out on the water Tuesday our pre race practice was less than wonderful. But even with the odd 3 mark triangle course with roundings to starboard instead of port, we managed to pull a second out of it with the Cuban team finishing behind us. They did have the lead for the better part of the race but one correct tactical move on our part got it back and we held them off to the finish.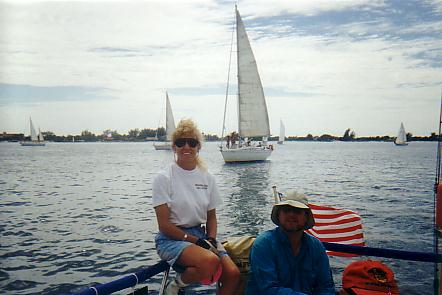 Without much time left before our departure, we dropped the anchor and went for a quick swim in crystal clear Cuban water and then back aboard and back to the dock. We heartilly thanked the Cuban team for the competition and congratulated them on a well sailed race and assured them we would be back next year to let them have another go at us. We shared rum and cigars and general back patting and were glad to see they were not only good partiers but good sports as well! We realized this event was very big news all over Cuban TV, and were thinking maybe we should not have beaten them... but after all...yacht racing is yacht racing!
So for Tom and me, it was back on to Hawkeye and a quick departure. We had been told we were leaving at 6pm and the officials had been notified and passports stamped. So we sadly waved our g'byes and set sails for the trip back. Not to ruin a perfect few days..the weather continued to co-operate. It was on the beam or behind for the entire 200 miles home to Ft. Lauderdale and we made it in 21 hours!
This experience was one we will not soon forget and sure hope to repeat next year, as this is now to be an annual event!