Steffi and Tom do the Fort Lauderdale to Key West Race on Javelin!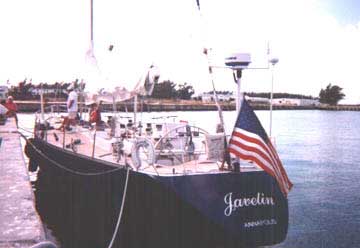 Javelin is a 78 foot Frers designed aluminum hull racing sloop built in 1981.

Bow to Stern she's a lot of boat!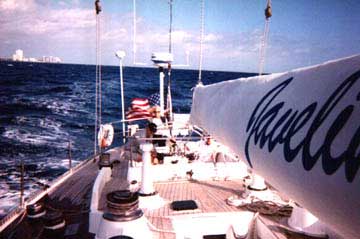 We both had fun driving from West Palm down to Fort Lauderdale for the start of the race.

Stef at the helm..think she likes it?
Tom concentrates on the course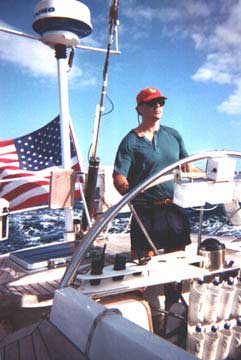 We got had great weather for the race and had a hard time keeping the grins off our faces

Tom looking right at home!
Recovery time...can you find any living sailors?
Life is GOOD!
Life is GREAT!
Race Results: Javelin 2nd in class and 2nd overall!!